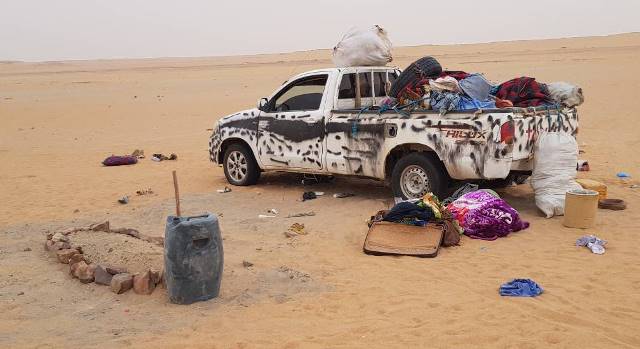 A vehicle from Libya carrying nine passengers, all Nigerians, has been lost sight of for several days. It was found, Thursday, July 20, west of Séguédine immobilized by a breakdown.
Seven people lost their lives before the rescue workers arrived. The two survivors were sent to Dirkou.
As these Nigeriens returning from Libya and whose vehicle has broken down, several migrants have been found dead in the desert in recent times. But migrants are often abandoned by smugglers fleeing the controls of the security forces of Niger. Controls have been frequent since the adoption of the law against migrant trafficking by the Nigerien government last year.
Ibrahim Manzo Diallo