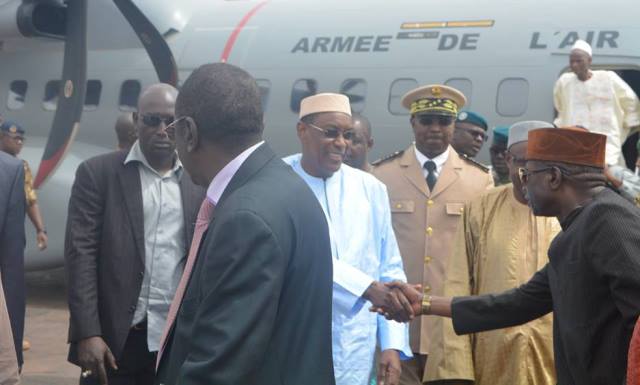 On a tour of localities in the Mopti region, the Prime Minister, leading a large delegation, tried to reassure the people who have been living for several months under the threat of terrorism.
Faced with the deterioration of the security situation and in the absence of the army, residents of certain localities in the center of the country have formed a vigilance committee. This is the case of the village of Kouakourou where young people have come together to «defend themselves against any aggression». Some, with shotguns, others with cutters.
Last September, they launched a «call to the authorities to take the situation of Kouakourou and all the center of the country seriously».
Nearly two months later, Prime Minister Abdoulaye Idrissa Maïga, leading a large delegation, visited the Mopti region to reassure the insecure populations.
Residents of Kouakourou, reached by Sahelien.com, welcome the visit of the Malian authorities. «I am delighted by this visit which gives hope to our brave people who have suffered when they have done nothing», said Idriss Kondo. It is also the opinion of Dodo Nientao who sees in this visit a «reassurance».
However, expectations are many. «We want security and peace, we want our children to find their way back to school, that our husbands go to the farm, go fishing without being worried. We want to go to the forest to look for wood to cook», said Pama Tapo, a resident of Kouakourou.
Idriss Kondo hopes that this «visit will be followed by action». We really need infrastructure, he said. For Boubacar Nientao many promises have been made, «we are waiting to see if they will be held».
Yesterday Sunday, the Malian army announced to have destroyed «a terrorist base in the area of ​​Kouakourou» during a pedestrian patrol.
Sahelien.com