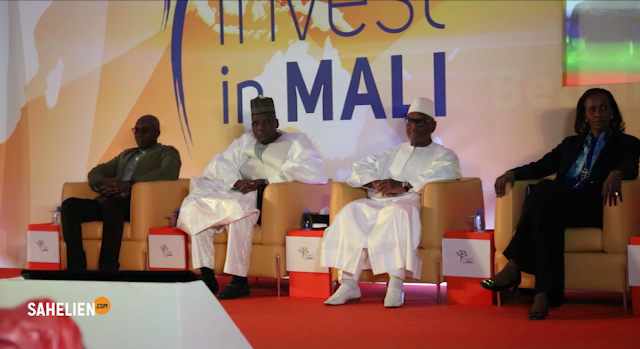 The first edition of the forum Invest in Mali, the international meeting to promote Mali as a privileged investment and business destination began on Thursday December 7, in Bamako.

For the President of the Republic of Mali, this meeting is a response to one of the concerns of the moment that is job creation. "When I see the affluence and the interest given to this Bamako forum by such significant presence, this economic areopagus that I see in front of me, hope is allowed that these young people were understood and that the question of their future is supported and it will come out of the work of such a forum, possible solutions that will lead to their employability if not their full employment", said President Ibrahim Boubacar Keita.
Mali has assets in various fields such as agriculture but investments have slowed in recent years because of security problems. In the center of the country, particularly in Mopti, youth unemployment remains a breeding ground for insecurity in the region. "We have vast unexploited land, we are only waiting for funding to develop it in order to reduce youth unemployment and fight violent extremism", said Daouda Sougoulé, president of the young farmers of Mopti.
This is an important event for Mali, supports Aissata Diakité. At the head of an SME which evolves in equitable agribusiness, it promotes ​​mainly the local products of West Africa. "This forum reassures me because I have invested a lot in my project, I need a positive image on my company, my environment and Mali has suffered for years from terrorism problems", she said. One of the objectives of this economic and financial forum, according to the director of the Agency for the Promotion of Investments is to change the narrative of Mali.
There are many young entrepreneurs participating in this meeting that allows them to interact with investors and experts on development opportunities and business relationships. "We expect from this forum clear answers in relation to young entrepreneurship and the valorization of investments", said entrepreneur Keneko Albert Dougnon.
This meeting, which ends on this Friday intends to put Mali back among the attractive destinations for investors.
Sahelien.com