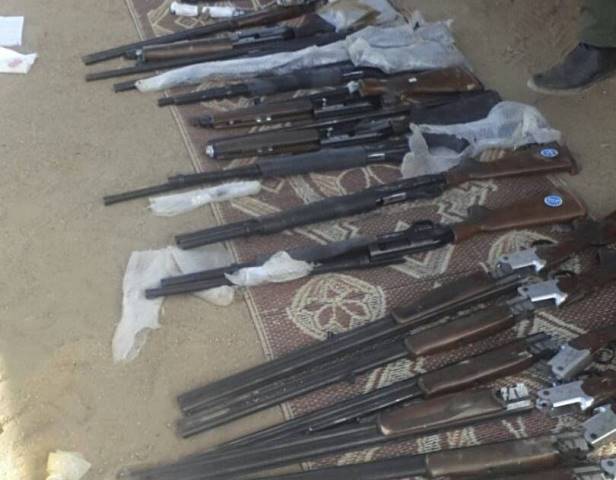 In Agadez, police seized on Sunday, December 10, new weapons, ammunition and magazines in two vehicles heading to Zinder. This Monday morning, a new seizure was made at the exit of Agadez.
Weapons were discovered during a routine check yesterday at around 11:00, according to the Nigerien police. In total, forty-two firearms and fifteen magazines were discovered in sound equipment and two hundred cartridges hidden in cans.
Eleven people including two Nigerians have been arrested, said a security source who adds that the investigation is ongoing.
On Monday, a shipment of new weapons was found in a vehicle heading to Nigeria. The traffickers used the same process as yesterday. But this time, the bullets were camouflaged in a brand new tire (not in cans, ed.) packaged from Libya. The weapons themselves were in loudspeakers.
In Agadez, many localities are passageways for traffic of all kinds. The first quarter of 2017, was marked by an increase in ammunition, weapons and narcotics seizures in Aderbissinat, a commune in the Agadez region.
Sahelien.com