By Shade Mary-Ann Olaoye
On February 4th, 2021, U.S. President Joe Biden renewed the United States' commitment to the LGBTQIA+ community around the world by releasing a memorandum with the stated aim of advancing the rights of the queer community both in the U.S. and globally.
Biden's memorandum aims to expand the protection and rights of lesbian, gay, bisexual, transgender, queer, and intersex people worldwide. The directive, a follow-up to a similar directive from former U.S. President Barack Obama, threatens foreign governments that restrict the rights and deny them legal and physical protection for LGBTQIA+ people with financial sanctions, visa restrictions, and other actions. The memorandum promises safe refuge, protection, and resettlement for vulnerable LGBTQIA+ refugees and asylum seekers who flee homophobic violence in their country.
For decades, Nigeria has been a homophobic state intolerant of queer people, their lives, and their choices. This homophobia is backed up by religion, customs, and tradition, and has led to the stigmatization and victimization of the LGBTQIA+ community. The homophobia grew worse when the Same-Sex Marriage Prohibition Act (SSMPA) was passed on January 7th, 2014, under Nigeria's former president Goodluck Jonathan.
The law essentially prohibits the cohabitation of same–sex sexual partners and bans any public show of romantic relations between same-sex sexual partners, with severe punishments ranging from 10-14 years in prison attached to those found guilty.
Adding the SSMPA to Nigeria's preexisting legislation that already criminalized same-sex relations has led to worsening circumstances for the LGBTQIA+ community living in Nigeria. The law has empowered homophobic citizens and law enforcement agencies to not only take matters into their own hands through unlawful arrest and mob violence with little or no fear of any tangible consequences, it has also made queer people living in Nigeria victims of violence, further discrimination, blackmail and extortion.
This violence manifests in various forms, including kitoing, a practice by which homophobes claim to be queer in online spaces to lure queer Nigerians into revealing their identities, so they can blackmail and kill them. As a result, queer Nigerians live in fear, hiding their sexuality or facing discrimination.
Amid a homophobic climate in Nigeria, promises like those made in Biden's memorandum raised mixed feelings among queer Nigerians who saw the text as a source of hope but also worried that such measures could incite even more violence against them.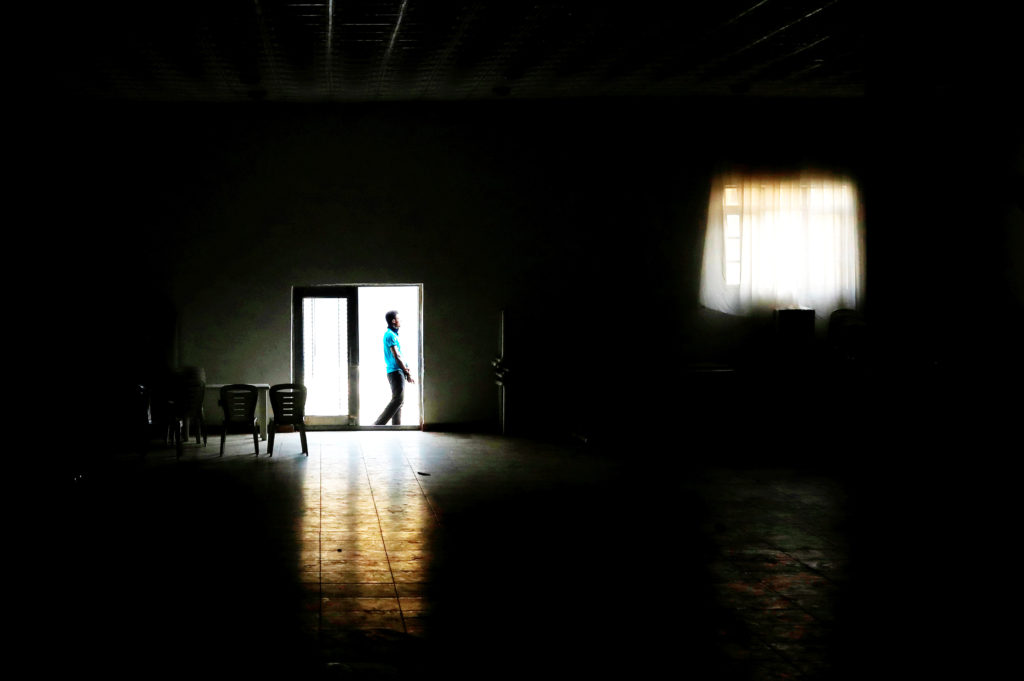 For a gay man like Dimelu, the directive is a welcome development, though he is concerned about how the U.S. government will be able to identify who is queer and who isn't. Dimelu believes that some homophobic heterosexuals seeking access to the U.S. are likely to pass themselves off as queer.
This worry is not only legitimate but, based on social media posts, quite accurate. A few days after the publication of resettlement guidelines was made, heterosexual Nigerians took to Twitter, creating a thread of themselves cosplaying being queer to get a U.S. visa.
A similar concern is shared by Mary, a lesbian who believes that promises of resettlement for queer Nigerians will add to the already heightened homophobia. "In my head, I can already see it happening. I imagine a situation where queer couples or even suspected queer persons are caught, and out of spite, homophobic Nigerians beat us to an inch of our lives or lynch us with phrases like, 'shey it's you that they want to give free visa,'hanging over our bloodied bodies," she said.
While the memorandum does its best to promise to take appropriate steps to identify highly vulnerable queer persons with an urgent need for protection, a queer Nigerian who asked to remain anonymous raised a question on many people's minds, even within the queer community: "Who are the people that are going to benefit from these asylum visas?" he said.
He worried that economically privileged queer Nigerians will have more access to the resettlement plan, instead of the vulnerable queer persons who are economically disadvantaged and are more predisposed to violence and harm.
He suggested that the plan should go beyond sanctions and granting visas, to the U.S. sourcing out ways to actively engage with grassroots communities directly through NGOs that will inform them on the best possible course of action.
But it is one thing to move and it is another to start a new form of life in a new country. Tim is worried about the details of the resettlement and wonders if it includes providing them with jobs, healthcare, and housing. "A lot of queer Nigerians would give up a lot if they leave Nigeria. It would be nice for them to be restored to a close level of what they were in Nigeria," she said.
To a large extent, queer Nigerians who would like to enjoy some of the benefits of life that homophobia in Nigeria denies them, view resettlement as a positive idea.
Dan Yomi, a queer Nigerian who has been living outside Nigeria for the past six years says being able to live freely as his authentic self has been one of the best things that have happened to him. To him, queer individuals are one of the most marginalized groups in Nigeria, and any decision or action is taken to prioritize their safety is appreciated.