By Pelumi Salako
When the Academic Staff Union of Universities of Nigeria (ASUU), the umbrella body for Nigerian lecturers, started a two-week strike in March 2020, Maryam Mumuni, a fourth-year student at the fast-paced faculty of law program of the University of Lagos, breathed a sigh of relief.
"When the strike initially started, it was for two weeks. I was happy because I could finally catch up on reading," Mumuni said. But when the pandemic hit, two weeks suddenly became five. "We were to leave school for three more weeks because of the pandemic, and I was just confused," she said.
Mumuni and her fellow students couldn't know it at the time, but this was the beginning of a protracted standoff between the government and the ASUU. On March 23, 2020, after watching its two-week strike fail to get results from the government, ASUU declared a full-throttle indefinite action. For ten months, Nigerian students schooling in public universities have been at home, and Mumuni now works as a makeup artist.
Strikes are not new to Nigerian students and have become a yearly ritual in the country's academic life. Lecturers must resort to union action to demand better working conditions, increased funding for schools, and other demands. This time, they also demanded that the Integrated Payroll and Personnel Information System (IPPIS) not be used to pay their salaries.
The IPPIS is a system introduced by the Federal Government of Nigeria ostensibly to counter corruption in the federal civil service. Under the IPPIS system, loans and other credits are deducted before salaries hit workers' accounts, and the government, not university administrators, is responsible for the academic staff's salary disbursement.
According to the ASUU chairman Professor Abiodun Ogunyemi, the system "does not capture the remuneration of staff on sabbatical, external examiners, external assessors, and Earned Academic Allowances. It does not address the movement of staff as in the case of visiting, adjunct, part-time, consultancy service, which academics offer across universities in Nigeria."
On December 24, 2020, the ASUU announced it would suspend its nationwide strike, saying its members would start working when the government fulfilled its promises to pay ASUU's remuneration and revitalization fund, which total 70 billion naira, and to review the IPPIS. The government's timeline for the review and payments is from January to March 2021. Even though the ASUU announced it has suspended its strike, classes have yet to restart anywhere. Some schools have published new calendars stating that classes will reconvene on January 18th, while others have only made vague promises to start soon.
It's unclear when Maryam Mumuni is scheduled to restart school, and even though she will attend classes, she said she feels "scared" at the prospect. "I don't know how to go back to that life," she said.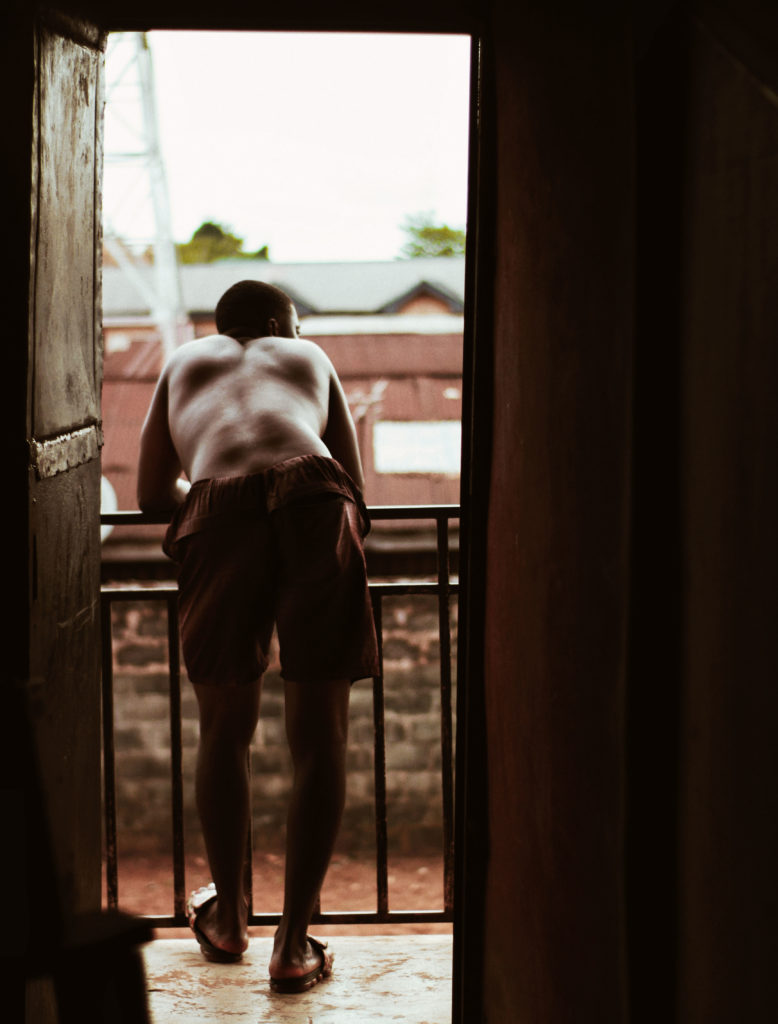 Exiled from school and unable to continue their academic journey, many students have turned to entrepreneurship. Amidat, a sociology student at the University of Ibadan, said that "the strike really affected me because my dad is a lecturer and they haven't been paid since, and this has affected us financially. It has also messed the academic calendar up."
During the strike, "I started learning fashion designing because I have a passion for it," she explained. "I also started selling male fabrics because I just wanted something to bring money in. So I met with my uncle that supplies these fabrics at a market in Ibadan. It has been great so far, although there have been some setbacks with customers but I honestly didn't expect this much success."
David, another University of Ibadan student, lost a scholarship when the strike started. He was upset at first but has since launched multiple businesses. "I went into filmmaking and expanded my content writing business. Both were informed by the need to make money," David said.
Joshua, a penultimate student at the Department of History and International Studies of the University of Ilorin, didn't think the strike was serious when it began. He tried to keep up with schoolwork on his own schedule. "During the early days, I registered and completed two online courses in International Law and English Common Law and I commenced preparation for my final year project. I also prepared admission seekers for exams," he said.
As the strike wore on and financial pressure mounted, he was forced to change plans. "I began to learn shoemaking. It wasn't easy at first but I now make my own shoes and I make money by selling them," he said.
The strike will leave a permanent imprint on the psychology of students, according to Nigerian educational consultant Faisal Ladele. "The implication of the strike on such students is that their graduation will be extended. These students are expected to start a real life, get a job, and get married maybe. It leaves a mark of frustration on them," Ladele said.
"When they finally resume after the long hiatus, they struggle to fit into the system. Therefore, their performances drop when you compare their results to the pre-strike ones. This is something past ASUU strikes have proven," he added.
The prolonged effects of the strike harm the students, the economy, the educational system, and the country at large. "The major impact that this strike will have on the Nigerian education system is that we will experience distrust, which will inform even more outflux to America and Europe," he said.
Both parties blame each other for the ten-month impasse. An aide at the presidency who asked not to be named told Sahelien.com that, having experienced strikes firsthand during his university days, he knows the consequences on students are disastrous. "I cannot tell you that it is a good thing, having to wait an extra year in school not because you failed but because the system does not work. We can't put all the blame on the government. ASUU's adamancy has a hand in stretching it this long. It is out in the open to see," he said.
Professor Saliu Ajao, chairman of the ASUU University of Ilorin branch, countered the government's assertions. "Is it ASUU that stopped paying salaries? Is it ASUU that shut the country down? We had a two-week warning strike in March and if the government had done something, we would not have had to go on strike," he said. "People should not be quick to forget that most of the key things that we have in our university system today was born out of the struggle of ASUU."
When asked for his opinion on the students' academic careers, which have become collateral damage, Prof. Ajao replied, "it is unfortunate but that is one of the consequences. The government does not listen until we demonstrate."